Meet Adrian Sheridan,
Burwood Chiropractor
Choosing Chiropractic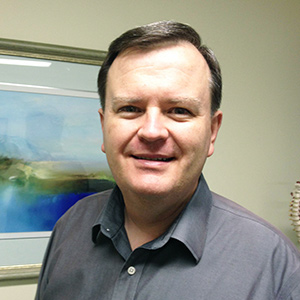 After 12 years playing rugby, Adrian had gotten his fair share of injuries. In university, during a science vs. engineering social game, he was spread over the field like jam by another player. A spectator on the sidelines studying chiropractic suggested Adrian see a chiropractor.
Soon Adrian was changing subjects, switching from a Bachelor of Medical Science to the chiropractic program. He had known that he had an interest in entering the medical field, and the visit to the chiropractor made up his mind that he wanted to become a chiropractor.
Focusing on Spinal Health
Adrian completed his Bachelor of Science at Sydney University, majoring in anatomy and physiology. He continued his education by obtaining a Masters of Chiropractic at Macquarie University.
There is a vast opportunity for chiropractors to be primary contact spine specialists because their focus is the spine and spine related problems.Adrian Sheridan, Chiropractor
Adrian's passion is spinal health and helping patients with chronic and acute problems.
Staying Active Outside the Practice
Between Adrian and his wife Cindy's two teenage boys and their two practice locations, he stays quite busy. You'll find him most often at our Burwood clinic. His passion is scuba diving. He also teaches at Macquarie University and stays up to date on the latest studies and research within the health field editing Chiropractic Australia's Journal Club.
Adrian is also a member of Chiropractic Australia and the COCA.
Get started on pain-free living with a same-day appointment. Contact Adrian in Burwood today!

Chiro Centre in Burwood | (02) 9715 7188