Techniques and Services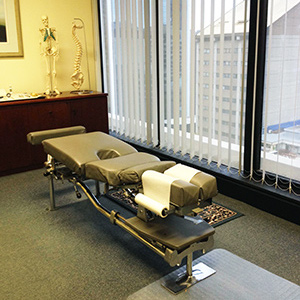 Did you know that a sedentary lifestyle can have a huge impact on your health? We want to help you live actively so you may be able to enjoy better health for a lifetime. The chiropractors at Chiro Centre focus on the spine and how it relates to your health and wellbeing to help keep you moving and doing the activities that you enjoy.
The Mental-physical Spinal Connection
The spine is related to your mental and physical health. Just as feelings can influence your movement, movement can influence your feelings.  You don't have to live with ongoing discomfort and prolonged injury that may lead to your mind being affected. Instead, we work to get you out of pain and mobile, so that your problems don't slow you down and you can return to doing activities that you enjoy. This is discussed well in this article from Harvard Medical School:  "How simply moving improves your mental health" .
A Plan Individualised to You
You'll receive a thorough examination complete with discussing your history. A specific diagnosis assists us in creating a treatment plan customised to your goals. If X-rays are needed, a radiology center is minutes away.
Our chiropractors have spent five years at university focusing on spinal health and are happy to talk through any concerns with you that you might have before getting started on low-risk, safe and effective chiropractic care. Moving forward, you'll feel fully informed on what to expect. The care plan we prescribe for you involves chiropractic adjustments, exercises, rehabilitation and lifestyle advice, empowering you to take control of your healing.
Solutions for Effective Healing
At our North Sydney chiropractic clinic, you may receive a recommendation to have massage therapy or soft tissue treatment from the other practitioners at that location.
The chiropractic techniques we use include:
Diversified
Gonstead
Thompson Drop Table
Prescriptive Exercises
Rehabilitation Exercises and advice.
We're here for you on Saturdays and during evening hours. Contact us today to get started on pain-free living!

Chiro Centre | Serving North Sydney and Burwood