New Patients at Chiro Centre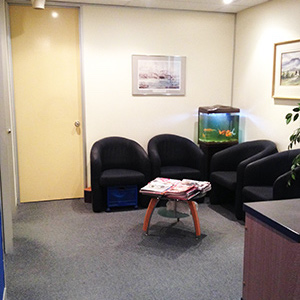 Chiro Centre is a healthcare facility focused on helping you live a pain-free life. After you've called to book a visit, we'll send you information such as how to find us, as well as the paperwork we'll need you to fill out and send back. You can also find these forms on our website and bring them in completed.
Initial Consultation
At your first appointment, our chiropractor will take their time to do a thorough history and a comprehensive examination. We'll determine a diagnosis, then explain the nature of your problem to you. A care plan will be formulated, and you'll have an idea of how long it'll take to reach your goals. The plan also includes exercises and rehabilitation, making you an active participant in your recovery.
How Long Will We Continue Seeing You?
Timeframes are set when we create your care plan, which is personalised to your goals. Some of our patients like to have regular checkups after their care plan has been completed. These checks can prevent relapses and make sure that your life isn't slowed down by pain. Others choose to see us when they're experiencing discomfort. We cater to what you want and are happy to serve your needs.
Get the immediate attention you need with a same-day appointment. Contact our friendly team today!

Chiro Centre | Serving North Sydney and Burwood