Meet Our Team at Chiro Centre
in North Sydney
The Chiro Centre team are committed to helping you get out of pain as quickly as possible. In addition to chiropractic care, you'll find massage therapy and soft tissue work at our North Sydney office, which work as a wonderful complement to your adjustments. Learn more about the rest of our staff at our North Sydney location!
---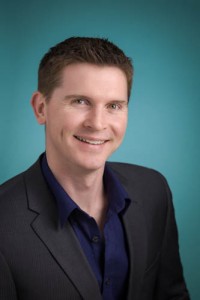 Clinton Moore,
Clinical Psychologist
Clinton has been a practicing Clinical Psychologist for over 10 years. During that time he has worked across a diverse range of fields including Senior Psychologist positions in tertiary education, geriatrics and private practice. His approach to therapy is to offer a warm and inviting environment that will allow you to move towards change in your life.
Clinton has experience working with multiple types of treatment such as Cognitive-Behavioural Therapy and Acceptance and Commitment Therapy to assist people with difficulties including anxiety, depression, stress, burnout, perfectionism, procrastination, addictions, chronic pain management and more.
For more information on Clinton's services visit him at Cadence Psychology ( https://www.cadencepsychology.com.au).
HICAPS payments are available as well as after hour appointments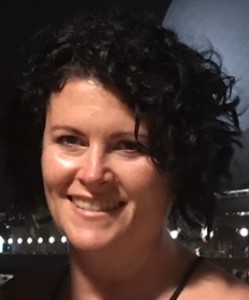 Stephanie Jones,
Massage Therapist
Stephanie has been offering massage therapy since 1996. She practices deep remedial massage that relieves and corrects specific muscular problems, as well as relaxation massage for general good health and wellbeing.

Tiaan Alisia Bennett,
Naturopath
Tiaan holds a Bachelor of Health Science specialising in Naturopathic Medicine from Endeavour College of Natural Therapies. Additionally, she holds a Certificate in Nutrition for Autism and a Certificate in Paediatrics.

As a Naturopath, Tiaan's approach to optimal health combines biomedical science and evidence-based research with herbal and nutritional medicines and dietary therapy to bring back health and wellness to the body. She has a burning desire to inspire and educate those who wish to improve their health and want to live a vibrant and energetic life. Tiaan also believes that being healthy should be fun and rewarding and is passionate to help others achieve their goals based on the principle that the body has the innate ability to heal itself.
For more information on Tiaan's services visit her website at Nourish Me Naturopathy: ( https://www.nourishmenaturopathy.com.au )
Use your insurance coverage for your visit. Extended evening appointments are available. Contact our team today!

Chiro Centre | (02) 9955 5400